Commercial Design-Build Services
Project Consultation, Design & Construction
Complete "Turn-Key" Packages
Commercial – Industrial Office & Warehouse
Business Condominium Development
Commercial – Industrial Office & Warehouse Condominiums
Excellent Investment Opportunity
Lease & Purchase options available
Design Build is a project delivery system whereby the owner contracts directly with a single entity known as the Design-Builder or Design Build Contractor.
Design build methodology, as developed over the years, solves many of the inherent difficulties that are common in the traditional triad of owner, architect and contractor. To avoid these risks, it is essential to focus on problem solving and concentrate on total project delivery. By working hand in hand with an experienced and dedicated design build team, possessing strong leadership skills and a cost-conscious attitude, the highest quality of design and construction services are possible.
The advantage of a design build scenario adds value to a project with the benefits that begin early on and continue through completion. The marketing, development, construction and occupancy of a building project are enhanced through the collaborative efforts of the design build team.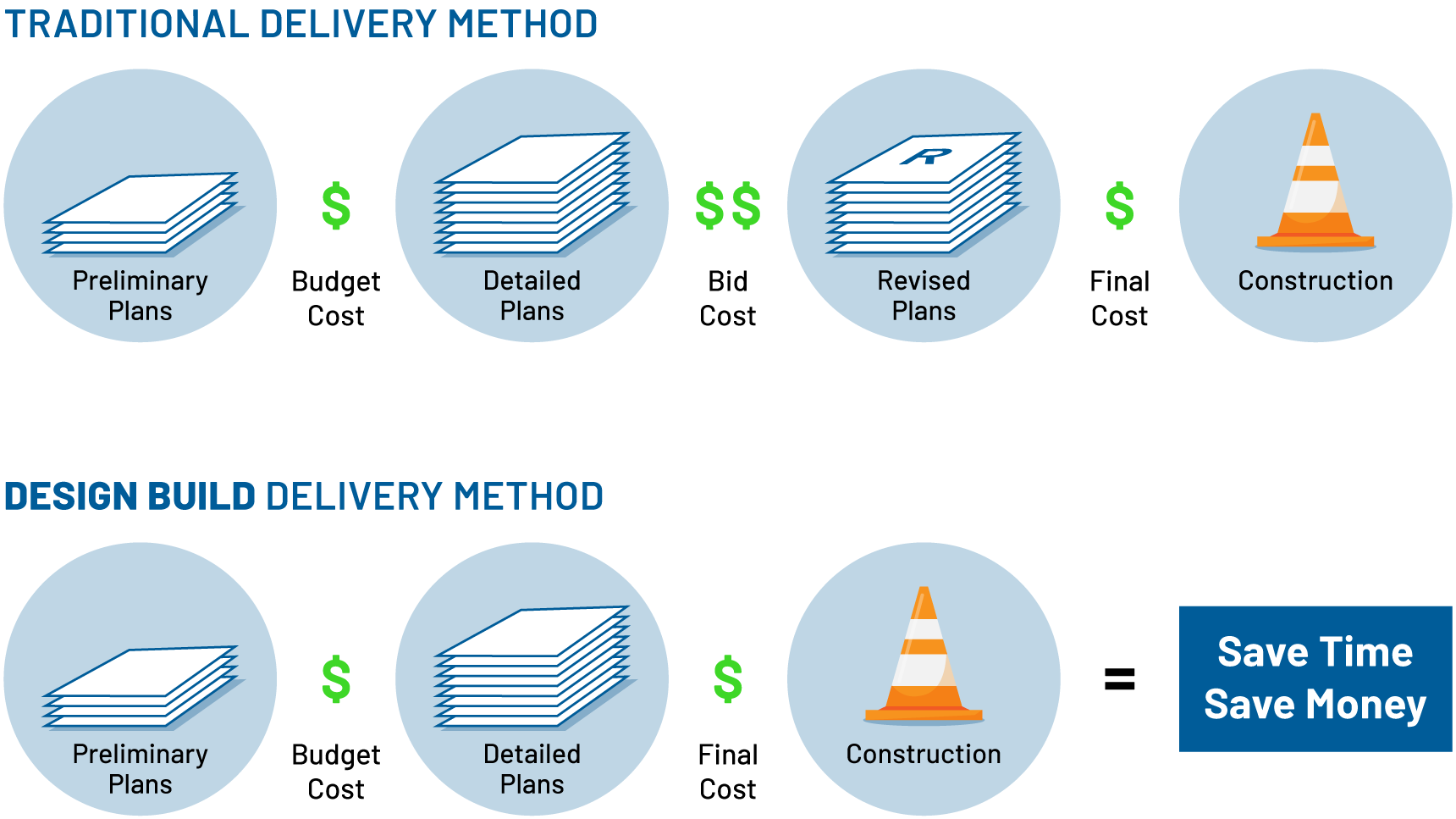 A total team approach with a single point of responsibility provides continuity and maximum control of the project schedule. Through the collaboration of designer and builder, the designs are innovative and affordable. By carefully monitoring the drawings, costs are within budget, reducing the probability of design and construction changes.
Through a dedicated and coordinated effort, drawings are prepared in a concise and efficient manner that minimizes change orders and construction delays.  Working as a team, instead of as individuals, and focusing on client service, conflicts are reduced which ultimately produces a financially successful and rewarding project.